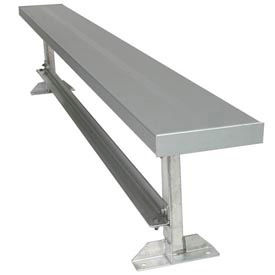 Aluminum Flat Benches
Aluminum Park and Athletic Benches.

Aluminum Park benches are great for sports arenas, stadiums, and schools and work great as athletic benches, sport benches and team player benches. Aluminum Bench is made of anodized aluminum with extruded aluminum alloy, offering long lasting durability under any weather condition. Contoured back rests offer comfort and support. Includes hardware.