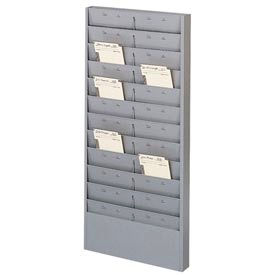 Time Card and Badge Racks
Wall Mount Time Card Racks are ideal for offices, departments and workshops.

Time Card and Badge Racks provide convenient badge storage. Single units with 25 pockets are available in 6" or 7" pocket heights to accommodate various size time cards. Built-in label holder. Time Card Racks with Adjustable Pockets allow the user to adjust card capacity as needed. Gray finish.