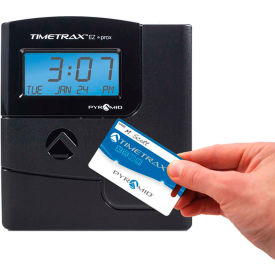 Card Swipe Time & Attendance Clocks
Automated Attendance Systems Offer Businesses Accuracy and Efficiency When It Comes To Employee Attendance.

Automated time and attendance machines use electronic tags, cards, badges or biometrics in place of paper to monitor employee attendance. Employees touch or swipe to identify themselves and record their working hours as they come and go. The system can then generate reports to accurately create timesheets for payroll. Automated systems reduces the margin of human error and saves businesses from administrative work.