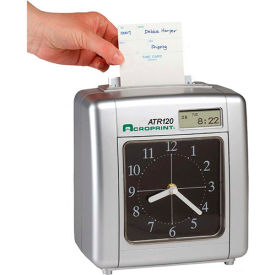 Auto Punch Time & Attendance Clocks
Manual and Electronic Time Clocks and Stamps Are Designed For All Types Of Businesses and Industries To Help Better Manage Your Office.

Manual and electronic time clocks and stamps are time stamping machines which use paper cards that have times stamped onto them. These are economic solutions to Automated Attendance Systems. Additional specifications vary per model.