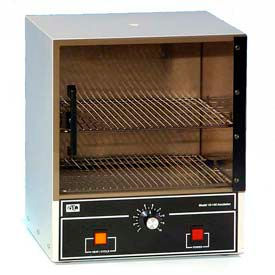 Quincy Lab Incubators
Quincy Lab Incubators Are Used For Laboratories, Classrooms, Clinics And More.

Quincy Lab Incubators are compact incubators for use with cultures, test kits, eggs and more. Incubators operate in analog, digital, or digital-with-fan for a faster warm-through time. Incubators are made with high-grade aluminum interiors and cold-rolled steel exteriors. Powder coat finish for added durability. Adjustable shelf and fixed bottom shelf are chrome-plated. Thermometer included. Acrylic Door Incubators feature a see-through door and a temperature range of up to 143° F. Steel Door Incubators feature a temperature range of up to 200° F. Available in several sizes and styles.