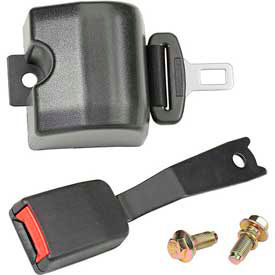 Replacement Forklift Seat Belts
Replacement Forklift Seat Belts Improve Operator Safety During Operation in Warehouse, Shipping, and Other Related Applications.

These retractable 2" wide forklift seat belts include buckle and mounting hardware for easy installation. Safety Belts conform to ECER16 Power-driven Vehicle Safety Belt Regulations that requires employers to protect employees from serious and recognized hazards.