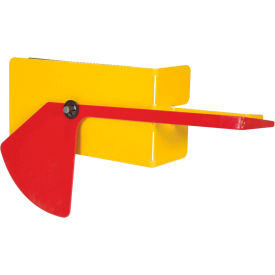 Forklift Fork Leveler
Forklift Fork Leveler aids the Driver in Determining when the Forklift Forks are Level.

The Fork Leveler is mounted in the eye-line of the forklift operator offering a clear and precise indication of the mast tilt angle. Leveler reduces pallet handling times by eliminating micro-adjustments of the tilt control when approaching a load, improving the performance of the driver. It also reduces potential pallet rack damage as well as damaged packaged pallet shipments. Fork Leveler attaches onto most lift trucks in less than 5 minutes using the universal hook-and-loop fasteners.