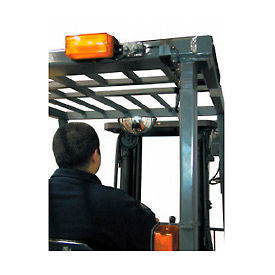 Forklift Safety Mirrors
Forklift Safety Mirrors Provide Excellent Visibility For Forklift Drivers and Improve Workplace Safety.

Forklift Safety Mirrors are made of metal and black plastic frame to provide lasting durability and superior impact resistance. Available styles include 8" x 5" Curved Mirror, 9" Dome Mirror, Side-View Magnetic Mount Mirror and Wide Magnetic Mount Mirror. Dimensions and additional specifications vary per model.