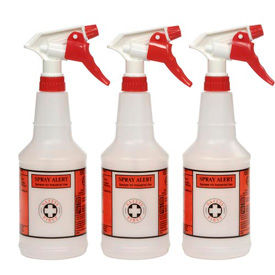 Sprayer Systems
Sprayer Systems Allow Target Solution Spraying of Liquid Cleaners, Sanitizers, Degreasers, Pesticides, and more.


Pre-printed bottle and sprayer combos allow user to mark and easily identify contents.
Foam guns use air pressure to produce thick, clinging foam, which allow the chemical to work instead of dripping away, especially on vertical surfaces.
Tank Sprayers allows user to accurately place chemicals and reduce waste.