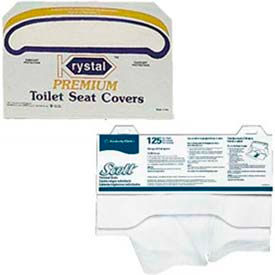 Toilet Seat Covers
Toilet Seat Covers Help Provide Hygiene In Public Restrooms.
Toilet Seat Covers are contain one-ply, quick dissolving tissue for lasting support. Covers are flushable and offer sanitary protection. Helps reduce litter and clogging. These units provide a low-cost alternative to wasteful makeshift seat covers. Available in
Toilet Seat Covers, Self-Dispensing Seat Covers, and Toilet Seat Bands.
Package quantities vary by model.
❮Top
X
Global Assistant
X
Global Assistant