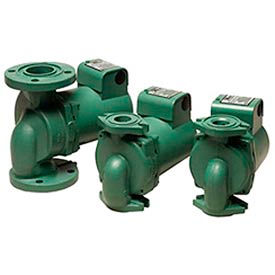 Taco® High Capacity Circulators
Taco® High Capacity Circulators Accommodate HVAC Pumps In Need of Quiet and Efficient Hydronic Power and Circulation.

Taco® high capacity circulators provide a wide range of medium to high flow/head hydronic heating for re-circulation applications and more. Close-coupled, maintenance free motor offers consistent operation. Most models are permanently lubricated. Additional specifications vary per model.