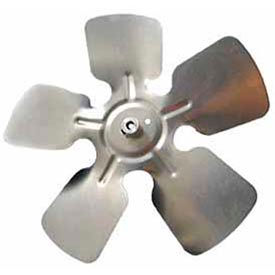 Small Aluminum Fan Blades With Hubs
SMALL ALUMINUM FAN BLADES WITH HUBS
Fan Blades With Hubs Are Used For A Variety Of Applications Including Use In Air Moving, Freezers, Refrigerators And Heaters.

These small fan blades are made of lightweight, corrosion resistant aluminum. Hub is available on choice of Intake or Discharge location. Choose between a variety of fan blades from 5-1/2" to 14" diameter.