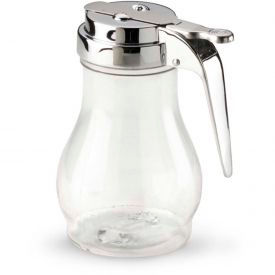 Vollrath Polycarbonate Jars
Polycarbonate Jars Are Used For Use In Restaurants, Cafés, Cafeterias And Other Foodservice Applications.

Polycarbonate Jars are made for long lasting durability and dependability. Clear polycarbonate bell-shaped bottoms with Stainless Steel or Plastic tops designed to prevent spills and drips. Available in 7, 10 or 16 oz. capacities with Red, Black, Almond, Green or Stainless color tops. White Polycarbonate model with stainless steel top also available.