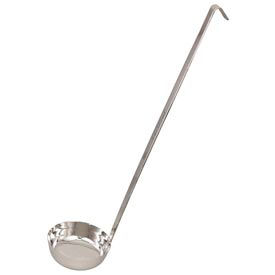 Flat Bottom Pizza Ladles
Flat Bottom Pizza Ladles Are Used For Evenly Spreading Sauces For Pizzerias And Other Foodservice Appplcations.

Flat bottom pizza ladles are made of stainless steel for long lasting durability. Ladles provide easy spreading of sauces around crusts when making pizza. Easy-to-clean. Ladle ounce capacities range from 1-8 ounces. Sold in case quantities of 12.