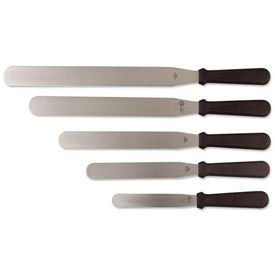 Bakers and Icing Spatulas
Bakers and Icing Spatulas Are Used For Baked Goods Preparation In Industrial Kitchens, Cooking Classes, Catering Events And Other Foodservice Industries.

The Spatulas are made of stainless steel or carbon steel for long lasting durability. Flexible blades spread, layer and transfer food to ease food prep. Available with Hardwood and Plastic handles. Available spatula lengths range from 1-1/2 to 19-1/4 inches Package quantities vary by model.