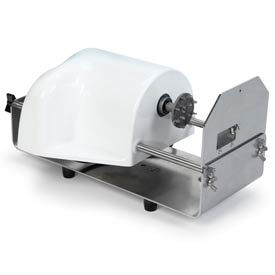 PowerKut Food Cutters
NEMCO® PowerKut Food Cutters Are Used For Cutting Fries, Chips, Garnishes And More.

NEMCO® PowerKut Food Cutters are made using heavy-duty stainless steel and engineered plastics to stand up to tough commercial use. Required two-hand operation keeps operator clear of blade during use. Extremely easy to disassemble for cleaning. Heavy-duty electric motor runs on standard 60-cycle, 120-volt power. Available in Ribbon Fry, Spiral Fry, Wavy Cut Fry and Garnish styles. Blade styles are easily interchangeable. NSF® certified.