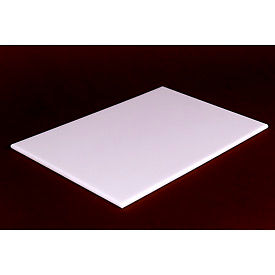 John Boos Poly Cutting Board Top
These John Boos Replacement Cutting Board Tops Resist Warping and Will Not Dull Knives.

These cutting board tops are used for use in supermarkets, delis, restaurants and all other areas of food preparation. Constructed of high-grade poly plastic, these tables are reversible, meaning both sides can be used before table needs to be replaced. Approved by the National Sanitation Foundation and the U.S. Department of Agriculture for food preparation. Available in 1/2 , 3/4 and 1 thicknesses.