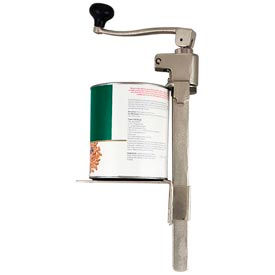 Heavy Duty Can Openers
Heavy Duty Can Openers Are Used For Smooth Opening Of A Variety Of Can Types.

Can Openers have a sturdy construction for long lasting durability and strength. Great for use in many different foodservice industries including restaurants, hotels and more. Provide reliable easy can opening with minimum spillage. Choose from small household models, heavy duty models or bar length models for increased versatility. Replacement gear, knife and locking lever also available to repair Tellier brand openers. Dimensions vary per model.