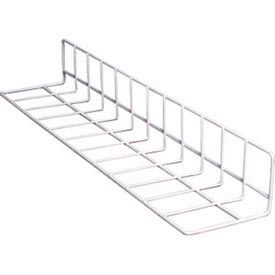 Vinyl Coated Wire Case Dividers
Vinyl Coated Wire Case Dividers Are Used For Separating Produce In Display Cases For Salad Bars, Cafeterias, Grocery Stores And More.

Wire dividers allow for easy adjustments for raising or lowering displays. Dividers are vinyl-coated for lasting durability and rust-resistance. Easy to clean. Choose from 4 and 6 sides for low displays or 8 and 12 sides for high displays. Available in lengths of 24 , 28 and 30 .