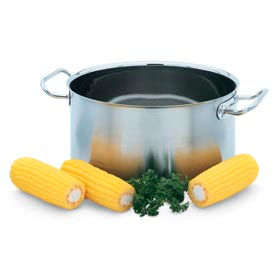 Stainless Steel Sauce Pots
Sauce Pots Are Ideal For Use In Restaurants, Banquet Halls, Cooking Schools And More.

Sauce Pots provide functionality and good looks for a variety of industrial kitchen applications. Pots are available in a variety of sizes and shapes to suit low or high volume food preparation. Loop handles allow easy lifting. Sauce pots are offered from several trusted brand names.