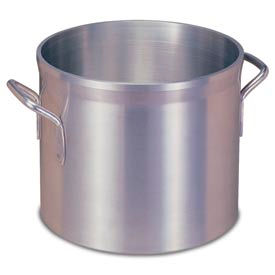 Heavy Duty Aluminum Sauce Pots
Heavy Duty Sauce Pots Feature A Wide Diameter And Lower Sides To Provide A Greater Surface Area For Preparing Soups, Stews And Sauces.

Sauce pots are made using aluminum for lasting durability and superior heat distribution. Thick bottom layer and high side walls provide even heating. Beadless rims do not trap food particles, ensuring easy cleanup. Smooth surface ensures easy cleaning. Solid loop handles allow easy lifting. Available in a variety of sizes. NSF®Certified.