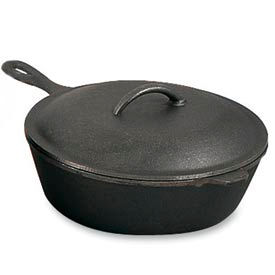 Cast Iron Skillets/Griddles
Cast Iron Skillets Are Used For Braising, Frying, Grilling And More.

Cast iron skillets heat up quickly and easily, and are made with low walls for maintaining even temperatures. Strong handle and molded rim allows for easy pouring. Skillets may be hung from hooks for easy storage. Cast iron is virtually indestructible. Available in a variety of sizes.