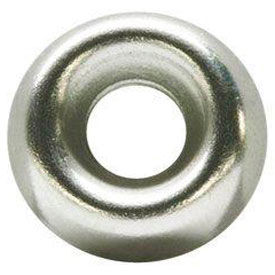 Countersunk Finishing Washers
Countersunk Finishing Washers Function With a Variety of Washer Applications In Construction, Industrial, Manufacturing, and more.

Countersunk finishing washers are used with countersunk and flathead screws for a level, even appearance. Units feature a recess design that prevents work piece splitting or stripping. Available Materials are Steel, Stainless Steel, or Brass. Measurement, dimensions, and additional specifications vary per model.