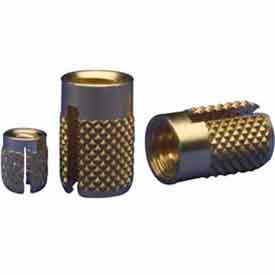 Stainless Steel Press Inserts - Flush
Stainless Steel Flush Press Inserts Are Widely Used To Reinforce Threaded Holes In Fiberglass, Polyurethane, Polyester, Melamine And Other Thermoset Plastics.

Flush Press Inserts can be installed level with or below the substrate surface for maximum versatility. Flush fasteners are made from stainless steel for lasting durability and corrosion resistance. Dimensions vary per model.