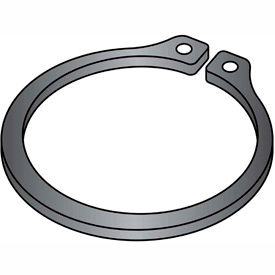 External Retaining Rings
External Retaining Rings Are Designed To Go Over A Shaft And Snap Into A Groove Exerting Radial Tension Toward The Ring Center.

External Retaining Rings are constructed with durable spring steel for long lasting dependability. Hardware provides a shoulder that accurately positions, locates and retains other parts of an assembly. Available finishes are Phosphate, Plain, and Stainless Steel. Package quantities range between 2 and 2000. Sizes vary per model.