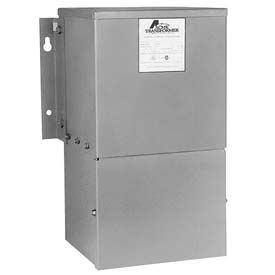 Acme Electric Power Line Conditioners
Acme Electric Power Line Conditioners Protect Computers And Data Processing Equipment.

Acme Electric Power Line Conditioners provide long lasting, durable voltage protection for electronic applications. Rapid response to line and load changes ensures reliable, regulated output voltage when input voltage varies, even to brownout levels. Units combine inherent overload and short circuit protection, without thermo protectors, fuses or circuit breakers, for immediate recovery when the overload is removed. Hardwired models handle multiple primary input voltages. Safety features include illuminated ON/OFF switch, multiple output receptacles and six foot input power cord on portable units. Protect terminals, x-ray equipment, security systems and more with less than 3% harmonic distortion. Available in 15 different models.