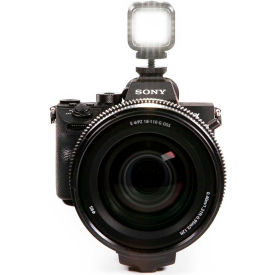 Video Conference Lighting
Video Conference Lighting Expand Visibility and Presentation For Virtual Communication with Video Based Functionality.

Video Conference Lighting provides high-quality illumination and lighting assistance for a variety of calling and conference meeting applications and rooms. Select models feature bluetooth compatibility, adjustable color temperature, and fully dimmable lighting to accommodate on-the-fly rearrangements. Most units are compatible with DSLR, Video, Smartphone, Action Cameras, Point and Shoot Cameras, Studio. Dimensions and additional specifications vary per model.