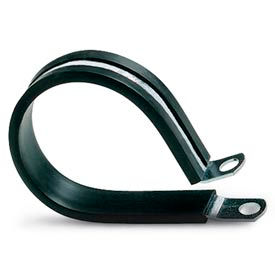 Loom Clamps - Aluminum
Loom Clamps - Aluminum Provide Cable Management For Electrical, Construction, Repair, and Other Applications.
These loom clamps are designed for holding and organizing hydraulic hoses, wire harnesses, cables, and more. The aluminum construction makes the clamps both durable and reliable for various working environments. The removable neoprene cushion helps reduce vibration while providing added loom and cable protection. The mounting hole is 17/64" for 1/4" screws or bolts.
Aluminum construction
Removable neoprene cushion
Package quantities are 10 and 100