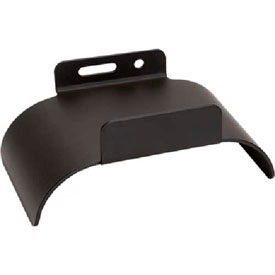 Hoffman Wall-Mount Racks
Hoffman Wall-Mount Racks Securely Mount Remote Rack Equipment, Building Automation, Security And More.

Hoffman Wall-Mount Racks feature durable aluminum, fiberglass, and steel construction for long lasting durability. Bottom-Hinged Panels pivot to 90° with positive stop, providing a stable platform for punch-down interconnects with a cover to protect equipment and cables. Side-Mount Cabinets features an easily removable front cover that protects equipment and mounts sideways against the wall for low profile applications. Swing Out Racks provide either left or right hinging to accommodate a variety of high-density cabling environments. Vertical Cable Manager easily attaches to the right or left side of Swing-Out Rack for organizing cables. Cable Bend Radius Accessory easily attaches to multiple locations on the rack. Dimensions vary per model.