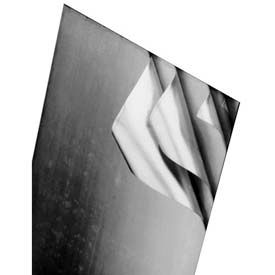 Laminated Aluminum Shim Stock
Laminated Aluminum Shim Stocks Are Used For Shim Applications Requiring On-Site Accuracy Of Dimensions.

Laminated Aluminum Shim Stocks are made from 1100 series aluminum for long lasting durability. Rigid one piece design allows peeling of layers to desired thickness. Sheets may be cut, sawed, stamped, milled, or bored to almost any configuration. Bonding adhesive makes for just right peeling, no tearing or ripping of the layers. Sheets are uniform from edge to edge. Available thicknesses vary Dimensions are 24" L x 24" W Laminations are 0.002" and 0.003". Precision Brand® Branded Shims contain all necessary information, such as material type, thickness and tracing lot number, printed directly on the shim surface.