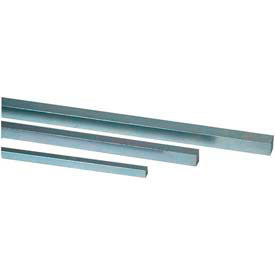 Stainless Steel Square Keystock
Stainless Steel Keystocks Are Designed To Provide Driving Torque Between Shafts, Pulleys, Gears And Sprockets.

Stainless Steel Square Keystocks are made from 300 series stainless steel for long lasting durability. Features a corrosion-resistant design for increased reliability. Sizes are clearly marked for easy reference. Lengths are 12", 1', 3' or 6'. Widths and thicknesses vary per model.