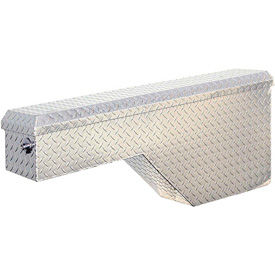 See all 2 items in product family
Fender Well Truck Boxes Provide Efficient, Effective Storage

Low-profile over-the-wheel porkchop toolbox offers convenient storage while maximizing pickup truck bed space. Constructed of heavy-duty diamond tread aluminum, this box fits most pickup trucks. The lid features a gas shock and one-touch push-button rotary locking mechanism. Designed to be mounted on passenger side of bed, and may also be mounted in front of wheel wells on full-size long bed pickups. Available in Drivers side and Passenger Side.


Click for more