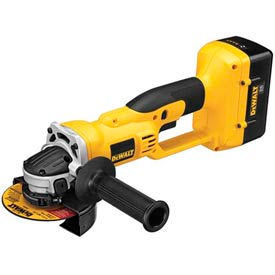 See all 2 items in product family
Dewalt Metal Cut-Off Machines Are Designed For A Variety Of Cutting And Grinding Applications.

Dewalt Metal Cut-Off Machines are constructed with an all metal gear case for protection against abrasion from airborne debris and long lasting durability. Available as individual tool or kits. Made for high-power cutting and grinding at up to 9,000 revolutions per minute (RPM). Lock-button trigger switch, quick-change wheel release and two-position side handle allows for greater control and convenience in any type of job. Runs on longer-lasting XRP Lithium-Ion cells. Jam-pot, low profile gear case provides precise gear alignment for smoother, quieter transmission while allowing access to tight spaces. Some kits include heavy-duty carry bag. Available in a variety of types to meet cutting requirements. No load speeds are 6,500 - 9,000 RPMs. Cutting capacities, voltage, amps and dimensions vary per model. Color finish is Yellow/Black. Quantity is 1.


Click for more