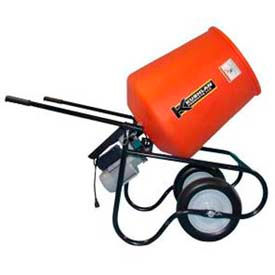 See all 5 items in product family
Kushlan Concrete & Cement Mixers Are Used For Do-It-Yourselfers Or Professionals.

Kushlan Concrete & Cement Mixers are made with 5/16 inch thick polyethylene drums that are resistant to dents, cracks, and rust, providing long lasting durability. Telescoping steel handles provide easy breakdown. Lightweight structure provides easy transport and storage. Cubic feet capacities are 3.5, 6 and 10. Drum holds 4-80 lbs. premixed concrete. Available types are Direct Drive, Pedestal, and Wheelbarrow. CE, UL, and CSA Approved.


Click for more