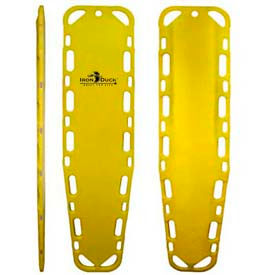 See all 4 items in product family
Spine Boards Are Used First Aid Products For Ambulances, Medical Facilities, Clinics, Hospitals And More.

Spine Boards are made of HDPE for long lasting durability. The one piece seamless roto-molded product has a textured surface that prevents slippage. Patented dual plane head drop system helps young patients establish neutral spine alignment with airways maintained. The hook and loop system provides secure immobilization of patient. Impenetrable build is eay to clean. Available styles include Patient Transfer Spine Board, Ped-Air-Align Complete Spine Board, Ultra Loc Spine Board, Ultra Space Save Spine Board, Ultra Short Spine Board, and Ultra Vue Spine Board. Dimensions vary per model. Several colors available.


Click for more