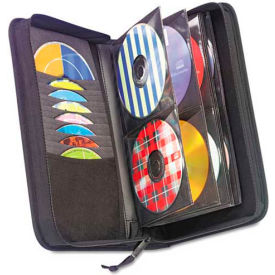 See all 10 items in product family
CD And DVD Storage And Management Systems Are Available In Wide Selection Of Brands And Types.

CD And DVD Storage And Management Systems are made for long lasting durability and dependability. C-Line Products, Case Logic, Fellowes Manufacturing, Ideastream Consumer Products, Innovera, Master Caster Company, Quality Park Products, Sandusky Buddy Corporation and Vantus Corporation offer wide selection of Cases, Sleeves, Pockets, Binders, Racks, Index Tabs, Drawers, Cabinets, Storage Boxes and more to secure, organize and maintain CD's, DVD's and other media and devices. Available in various material construction, sizes, colors and package quantities.


Click for more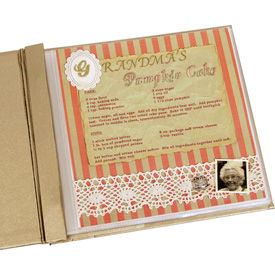 See all 11 items in product family
Memory Books And Scrapbook Supplies Offer Archival Quality, Acid-Free Protection To Prevent Yellowing, Sticking To Photos Or Ink Transfer.

Memory Books and Scrapbook Supplies feature durable heavyweight polypropylene construction for superior, long-lasting storage and protection of collectibles. Sheet Horn holds open page protectors to insert pages without harming photos, die-cuts or other page decorations. Self-adhesive peel & stick photo holder allows attachment of photos to files, binders, reports, and almost anywhere. Trading Card Holder Pages store trading cards, stickers, rubber stamps, embroidery floss, etc. for maximum organization and protection. Swinging Shutter page protectors feature a built-in panel on both the right and left edge that close to meet in the center, like a shutter. Available types include Sheet Horn, Sheet Protectors, Photo Holders, Page Protectors, Trading Card Holder Pages, and Photo Pages. Color finishes are Clear, Frosted White, and Non-Glare. Dimensions vary per model.


Click for more