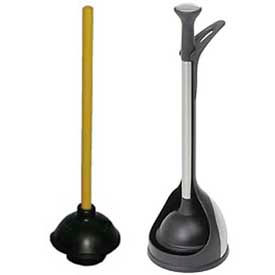 See all 1 items in product family
Toilet Bowl Plungers Are Used For A Variety Of Bathroom And Drain Clog Removing Applications.

Toilet Bowl Plungers are made of rubber, plastic, wood or stainless steel for long lasting durability. Available in a variety of styles to meet plunging requirements with maximum force and reliability. Various Types, Sizes, and Colors available. Handle heights vary from 17" to 25". with diameters ranging from 2-3/4" to 6-1/4".


Click for more