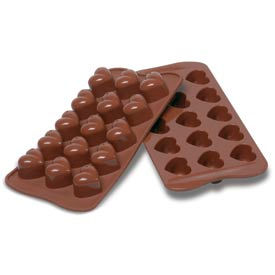 See all 4 items in product family
Molds Provide A Wide Selection Of Trays For Various Dessert And Pastry Applications.

Molds are available in various sizes and shapes for creative and decorative molded designs. Molding trays are made from tough materials to withstand daily use in restaurants or bakeries. Silicone Molds are soft, non-toxic and non-stick trays made from high-conductivity alimentary pure silicone that is suitable for cooking, baking, refrigerating, freezing and thawing. Very easy to clean, hygienic. Tart Molds feature durable, heat conducting materials to turn out perfectly shaped deserts and meals. Varity of shapes and sizes available to meet baking requirements. Dimensions vary by model.


Click for more