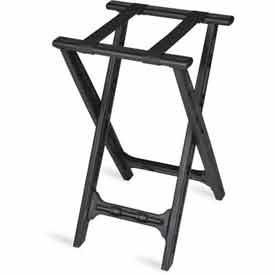 See all 41 items in product family
Tray Stands Enable Convenient Tableside Food Service In Casual Diners And Cafes Or Upscale Restaurants.

Tray Stands are made from hardwood or chrome for long lasting durability. Tray stands fold for compact storage and convenient transport from table to table. Wide stable base supports heavy trays. Color finishes are Black, Brown, Chrome, Dark Wood, Light Wood, Mahogany and Walnut. Heights are 30", 30.5", 31", 36" and 38" with widths of 18.5", 19" and 20". Food service trays are sold in Packages of 1, 4, 5 or 6 for convenience.


Click for more