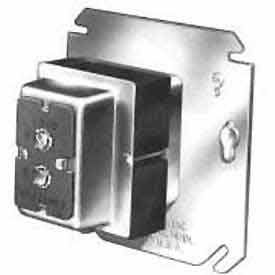 See all 27 items in product family
Honeywell Transformers Provide Power To 24V AC Circuits In Heating/Cooling Control Systems.

Transformers can be used in any application that does not exceed the listed ratings. Color-coded leadwires allow primary connections. Color-coded leadwires or screw terminals are used for secondary connections. Meets NEC Class 2 not wet, Class 3 wet and UL 1585 requirements. Various mounting options available. AT20, AT40, AT72 are designed to power thermostats, gas valves and relays. AT87, AT88 are primarily for powering air conditioning systems. AT120, AT140, AT150, AT175 are general purpose transformers that provide power to 24V AC circuits and are typically used in heating/cooling control systems.


Click for more