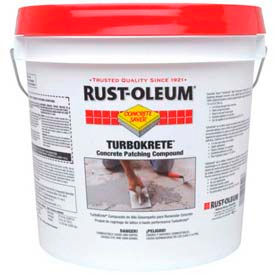 See all 1 items in product family
Rust-Oleum TurboKrete Repair Products Are Designed To Patch And Fill Concrete In A Variety Of Environments.

Rust-Oleum TurboKrete Repair products include Caulk Guns, Static Mixers, Patching Compounds, Patching Compound Kits and Repair/Adhesives. Designed for indoor and outdoor use. Different compounds are intended for different uses, ranging from patching exterior cracks, spalls and leaks to filling deep holes. Concrete Patching Kits can also be used on wood, fiberglass and brick with no priming. Sizes vary.


Click for more