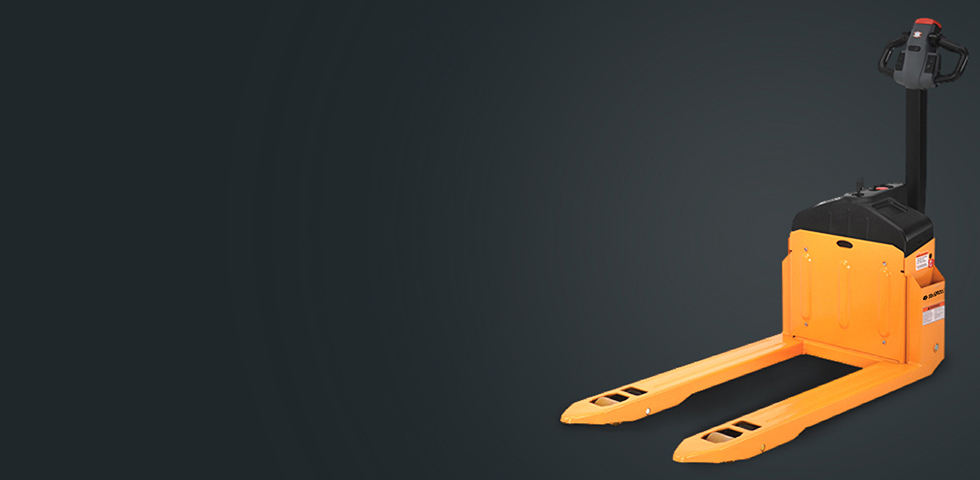 Does Your Warehouse Have A Heavy Load To Bear?
Transporting heavy-weight materials is a challenge in any warehouse. The anxiety of minimizing downtime, preventing injuries and handling a high volume of materials becomes overwhelming and meeting production standards is seemingly impossible. Often times, work pace is completely dictated by the use of machinery. However, in many warehouses, the use of inadequate or obsolete material handling equipment causes productivity to falter under heavy loads.
Nearly 20% of material movers work in fast-paced warehouses where maximum efficiency is a necessity. Handling materials with improper equipment can be unsafe, time consuming and profit robbing. And while most material handling equipment is designed to cater to general material handling needs, choosing the right equipment for more specific needs can make the difference between productivity and ineffectiveness.
What's The Right Pallet Truck For You
Select Capacity:
Manufacturer List: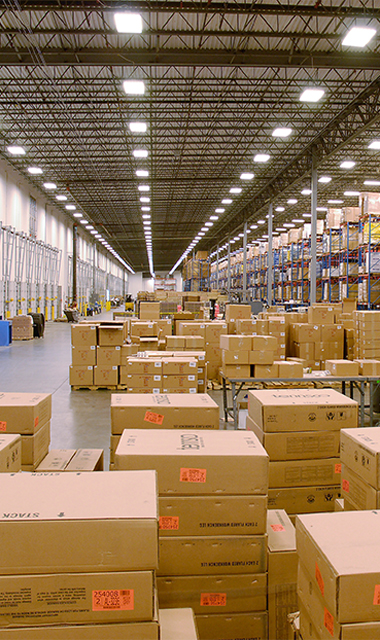 What's In Your Warehouse?
Determining better ways to handle pallet loads in your warehouse is key. The type of materials your warehouse is handling should always be a crucial factor when investing in sometimes pricey, heavy-duty equipment. For example, Rol-Lift pallet trucks have a unique ergonomic shaped handle and lever that provide comfortable operation while moving loads up to 6500 lbs. In smaller warehouses, the Dual Direction pallet truck provides perpendicular movement and improved maneuverability. By easily turning the steering handle users are able to set the lock in place moving loads in the lateral mode. They are also ideal for moving long loads in narrow aisles.
Trucks that lift and tilt offer a comfortable work position to provide a safer warehouse environment for workers who may injure muscles, tendons or ligaments while bending and reaching for items.
A versatile Pallet Scale Truck combines the features of a pallet truck with a portable scale/sensor for improved safety, as well as, productivity. For warehouses that handle a variety of pallet materials use Multifunction Pallet Trucks such as the Wesco adjustable fork width trucks.
Thinking Outside Of the Warehouse
For material handling jobs that aren't in the warehouse, it is important to find a pallet truck that is ideal for that environment. All Terrain Pallet Trucks are great on construction sites, lumber yards, nurseries or any other rough and uneven surfaces. These trucks feature pneumatic, air-filled tires specifically for outdoor use. Even determining whether a pallet load is better suited for manual or Battery Powered Pallet Trucks is essential. It's your move! So, How Will You Handle Your Next Load?
Million Sold And Counting
When nearly one million warehouses wanted to be more efficient, they wanted to do it at the 'best value', or should we say with our 'Best Value' Pallet Trucks. These economical Best Value Pallet trucks provide the strength needed to handle heavy-duty loads without weighing down your budget. German engineered hydraulic pump seals, reinforced forks with entry rollers and polyurethane load and steer wheels provide maximum capability. The pallet truck has a 3-function hand control (raise, neutral and lower) and offers a spring-loaded, self-righting safety loop handle to enhance comfort and ease of operation.
This pallet truck allows the operator to set the pace for the workday for maximum productivity and minimal stress and rushing. Best Value Trucks provide years of service for your material handling needs. When warehouse workers searched for quality, they found it! When they searched for a low price, they found it! When they searched for leading material handling equipment, they found it! Simply put, they searched Globalindustrial.com and they found the 'Best Value.'
Manufacturers:




Capacity