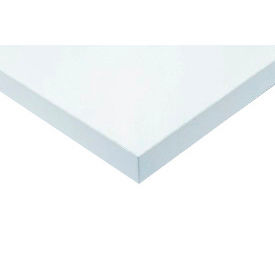 Plastic Laminate Workbench Tops
Plastic Laminate Work Bench Tops Provide Surface Areas For Workbenches.

Plastic laminate work bench tops connect to compatible workbenches in need of a top layer. Unit provides a smooth, robust working surface. High pressure plastic laminate offers high wood-core for impact resistance. Unit measures 1-5/8" thick. Available in Standard Square edge or Rounded Safety Edge for increased safety and comfort.