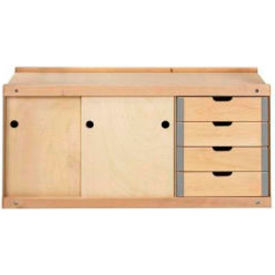 Beech Cabinet Benches
Beech Cabinet Benches

The cabinets are both heavier and smarter than any other cabinet on the market. Designed and manufactured for professionals by professionals. The Construction in solid beech. Treated with oil. The entire workbench is constructed in European beech. The versatility of the elite workbench together with the unbeatable strength and quality allows us to offer the ultimate workstation.