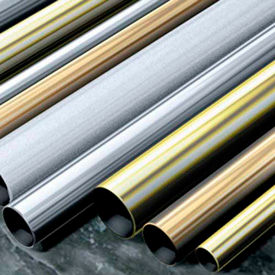 Brass & Stainless Steel Tubing
Brass and Stainless Steel Tubing Are Suitable For Architectural interiors including hand rails, foot rails, stair railings and kitchen railings.

Brass and stainless steel tubing are designed to meet most building codes. Sturdy Solid brass and stainless steel units provide lasting support and durability. Types and dimensions vary per model.