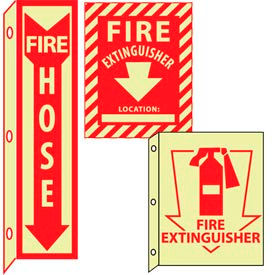 Glow - Fire Exit Signs
Glow - Fire Exit Signs Are Designed For Warehouses, Facilities, and more.

Glow - fire exit signs provide maximum visibility to easily locate fire exits. Large lettering and bright colors indicate the presence of emergency exits. Available constructions are Plastic and Vinyl. Dimensions and additional specifications vary per model.