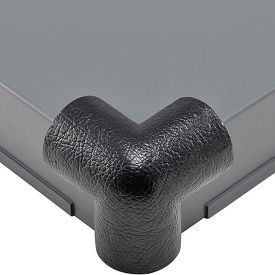 Safety Foam 2D & 3D Bumper Guards
Safety Foam 2D & 3D Bumper Guards Ensure Furniture Protection for Multiple Applications Including Assembly, Storage, Shipping, and more.

Bumper guards serve as an added layer of furniture protection against impact as well preventing possible personnel injuries. Soft polyurethane foam construction is rigid making it ideal for harsh working and moving conditions. Includes a self-adhesive that mounts to multiple surface materials while maintaining holding strength. Available types are 2D and 3D. Color finish is Black. Package quantity is 1.