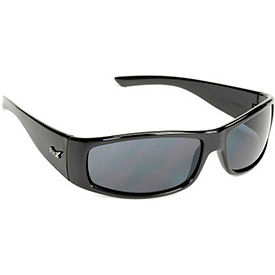 ERB - Full Frame Safety Glasses
ERB - Full Frame Safety Glasses Provide Eye Protection For Industrial Work Environments Including Construction, Manufacturing, Assembly Line, and more.

These full frame safety glasses protect user eyesight by covering the eye area completely with a rigid, wide lens. The lightweight frame design provides user comfort during extended periods of time. Some models feature a wraparound design for added support and security. Select units are ANSI approved and offer UV protection. Optional anti-fog feature is available. Available styles include Boas®, BoasXtreme, and N2. Lens colors are Clear, Gray, and Silver Mirror. Frame colors are Black, Gray, Mirror, and Smoke. Additional specifications vary per model.