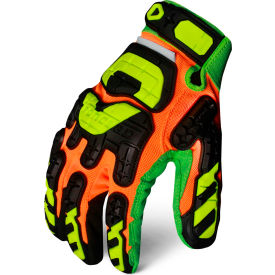 Ironclad High Impact Gloves
Ironclad High Impact Gloves Protect Hands For Work Including Ranching, Construction, and more.

Ironclad high impact gloves provide a high level of dexterity that prevent dry or shriveling when washed. Breathable material allows ease of use. Some models feature full back hand protection. Bright color finish on select units allows high visibility. Units feature a range of glove decorations suitable to users with design preferences. Specifications vary per model.