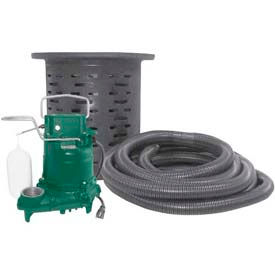 Utility Pump Systems
Utility Pump Systems Are Ideal For Laundry Tray Systems, Crawl Space Pump Systems, Drain Pump Systems and more.

Utility pump systems are available in several sizes and power levels to suit a range of water pumping applications. Some models are ideal for the areas with mold, fungus and moisture damage. Flow rates vary per model, from 38 GPM up to 72 GPM. Connection types, gallon capacities and motor types vary per model. Utility pump systems are offered in several specific functions. Additional specifications vary per model.